Snapchat is the best platform to share pictures with family and friends members across the world. Apart from sharing, Snapchat also has a 24-hours story feature, where you can article your favourite moments of that day as an image or video. Like WhatsApp, Snapchat has a private story feature. It gives you control over your stories. It lets you choose which person on your Snapchat list can view them and which one can't. If you're are wondering how to create a private story on Snapchat, here is the example to show you in detail.
How to Make a Private Story on Snapchat?
Both Android and iOS users can follow this procedure to make a private story on Snapchat.
Step 1: Create a Private Story:
(1) Launch the app and tap the profile icon on the top left corner.
(2) Locate the Stories section and tap + Private Story.
(3) Choose the people you want to view your private story and tap Create Story.
(4) Enter a name and tap Save.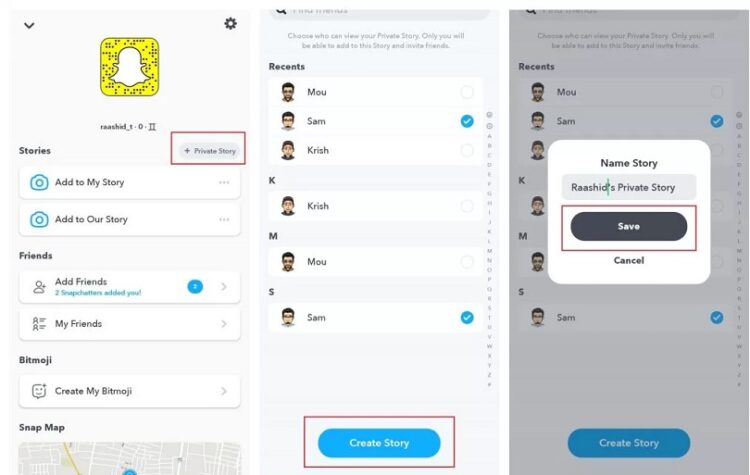 (5) The newly created private story will appear in the Stories section. Today you need to upload photos or videos to the story.
Step 2: Upload Photo or Video
(1) Get back to the home screen and snap a photo or video. You can additionally import media from your gallery.
(2) Tap the arrow icon on the bottom right corner.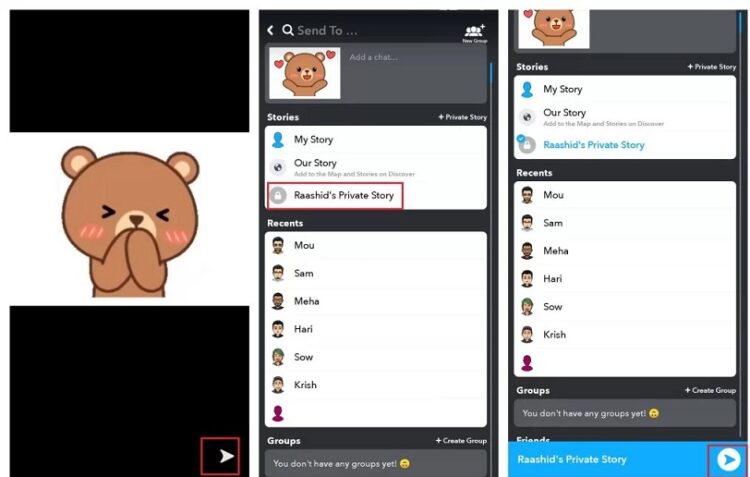 (3) Choose the private story that you created recently and tap the blue coloured arrow icon on the bottom.
(4) Your private story will be sent to the selected contacts within a few minutes.
How to Delete Private Story on Snapchat?
If you decided to delete the uploaded private story, you could do it directly from your profile page.
(1) On your profile page, choose the three-dot icon located next to your private story.
(2) Tap Delete Story.
(3) Tap Delete to confirm it.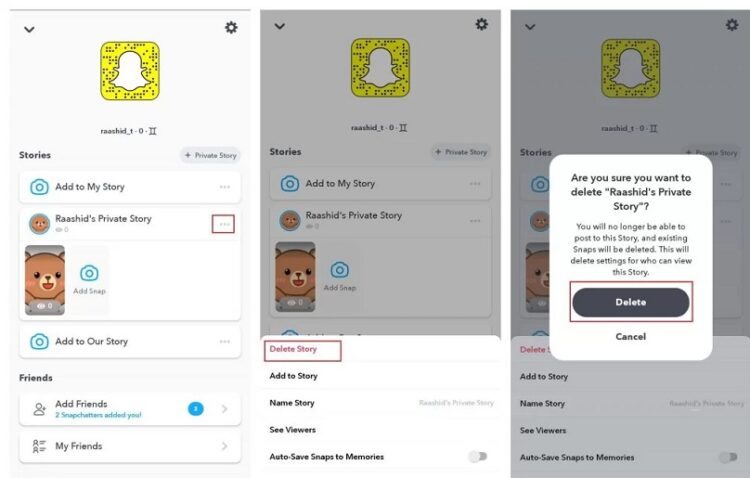 Conclusion
According to Snapchat, you can make up to three private stories at a time. The stories will be removed automatically after 24 hrs. The photos and videos you posted on the privacy story will disappear permanently unless they're saved to Snapchat memories or device memory.