Instagram is coming up with multiple latest features every year. It lets its users hide likes from the user account. Furthermore, Instagram also allows you to hide the like counts of the other's posts too. The likes will be hidden from the followers. Previously, the likes were about to be removed completely, but that didn't go well among the users. Recently, Instagram has come up with the latest trial that includes few users to set whether to view the like count or not. It can be allowed from the Instagram settings. Let us discuss the step-by-step example on "how to hide likes on Instagram?".
How to Hide Likes on Instagram
It is easy to hide Likes on Instagram on posts of your own. Follow the below steps to hide likes on your Instagram post. You can hide the like count for one post at a time.
1. Install the Instagram app on your phone, Android or iOS.
2. Press the Profile icon on the bottom-left corner of the screen.

3. Tap the post for which you wanted to hide the like count.
4. Today, tap the three-dotted menu on the top-right of the post.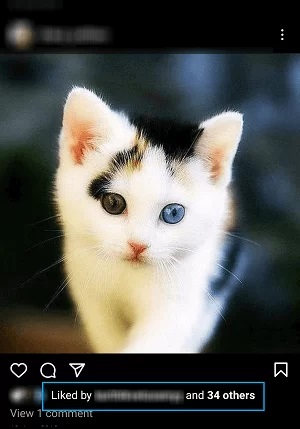 5. There, you can find the option "Hide Like Count."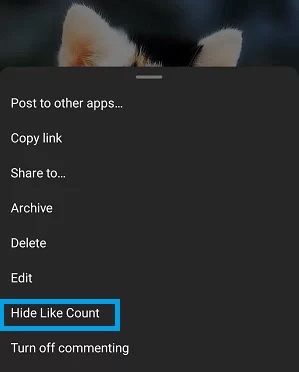 6. Tap the Hide Like Count option.
It will instantly hide the like count for the particular post. Under the post, you can find the name of one follower who liked the posts and followed by others. There will not be any number. But still, the users can see who all liked that particular post. Continue with the above steps to hide the like counts for other posts too.
Hide Likes on Instagram – Alternate Way
1. Launch the Instagram app on your smartphone.
2. If your account has been among the few users who opted for trial, you can find a banner on the screen.
3. The banner will state, "Choose how you see likes on posts".
4. There will be a message that states, "You can now hide like counts on people's posts so that it's simpler to stay focused on what they share. You can also hide likes on your posts.".
5. Tap the Go to the Settings option.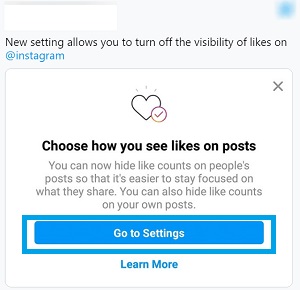 6. There, you can find the options to hide the likes.