So if you're looking for a quick and simple way to track flights, this article is for you as we've provided some of the best flight tracking apps for Android and iOS that you can use to remain up to date. In the modern world, staying on track is essential, especially when you have the best technology at your disposal. Your cell phone makes it simple to organise everything, from the alarm to the daily schedule. To keep current and stop using the outdated traditional techniques now that everything has changed, you must learn to use the new apps and websites.
This article will go through how to keep on the cutting edge of technology. We'll make by making it simple for you to track flights from your phone. In fact, apps have substantially improved and technology has fundamentally changed everything. You can get all the detail about the flight and the factors that can cause a delay from these flight tracker apps. That should be enough to give you an idea of how well these apps work. Let's get right to the list of the top flight tracking apps.
The Top 8 Flight Tracking Apps for iOS and Android
Below is a list of the top flight tracking apps. You can also learn more about the app and select one to use.
1. FlightStats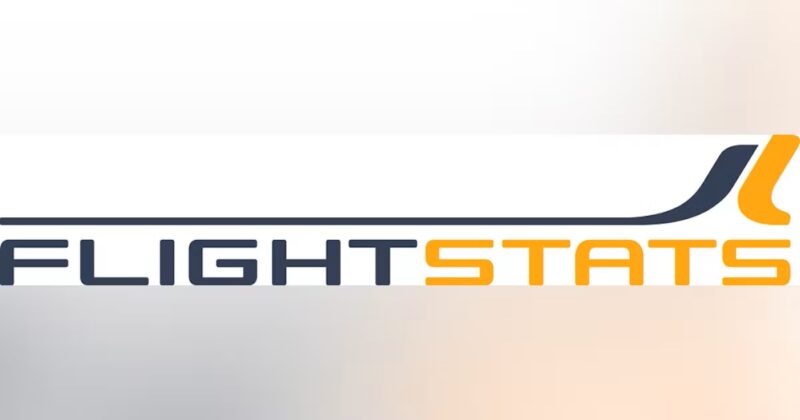 Another top-notch free flight tracker app is FlightStats. Anyone may use this app to check the status of a flight thanks to the creators' easy effort to make it user-friendly. It offers a real-time flight tracker that functions for all flights globally. You may examine the flight status quickly by entering the flight number, airports, and route. In addition, flight information includes the time of departure and arrival, gates, weather, and delays. You may quickly search for any information because the interface is simple. In addition, you may create a shortcut so that you can use Siri to control it. Additionally, you can track flights from your wrist thanks to the compatibility of this flight tracker with the Apple Watch.
2. Flighty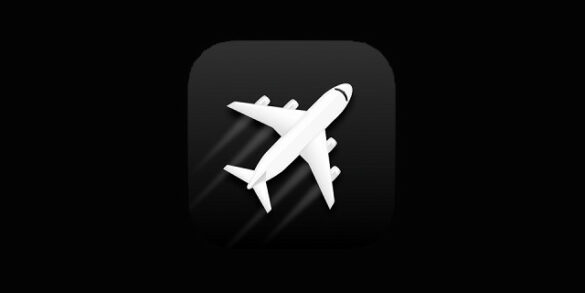 The following app on our list is Flighty, an iOS live flight tracker. Its distinctive and simple user interface is a big part of why it's one of the best flight tracking apps for iOS. There is nothing to learn, thus everyone may use this app. It provides flight schedules and routes so you may quickly keep track of everything related to a flight. In addition, it keeps track of anything else that can affect the timetable or departure of the flights. To remain up to date on all the most recent information, you may sync this flight tracker with your calendar as well. Above all else, this app is great for tracking flights. However, since this app requires a subscription, you might want to go elsewhere if you're looking for a free flight tracker app.
3. The Flight Tracker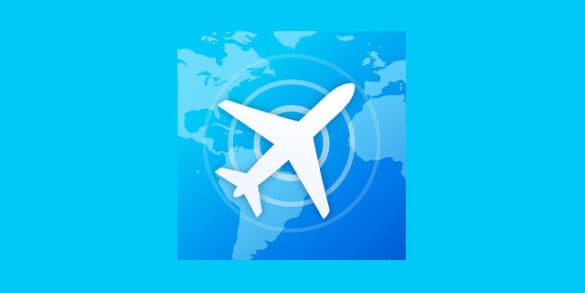 Despite not having the most features of any flight tracking app, "The Flight Tracker" essentially meets all the criteria for being a reliable resource. You may set up the app to track any flight and provide precise departure and arrival information based on your goals. It is also a useful app due to features like fast gate and terminal updates, the ability to make notes, and the sharing of flight information. Notably, The Flight Tracker enables you to check the local weather in advance at your destination, allowing you the time to make plans beforehand to prevent bad weather from ruining your fantastic holiday. To help you stay organised, it synchronises itself with your TripIt account and personal calendar. You can read some fascinating aircraft information on the Flight Tracker as well, which might whet your appetite for flying.
4. ADSB Flight Tracker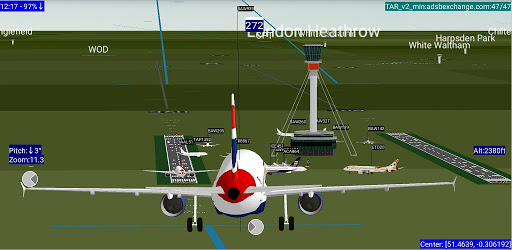 ADSB stands out from other flight tracking apps due to its ability to view and track flights in radar mode. The app provides real-time information on your movement's speed, altitude, and direction using the GPS sensor on your device. The proximity alert, which is depending on the distance and height away from the aeroplane, is another feature that is very important for people who wish to remain on top of every minute change. Additionally, you can filter plane data according to your needs to follow particular planes and related data. The 3D View mode of this flight tracker app, which includes over 1000 commercial planes and military aircraft like the Harrier, Chinook, and Beluga, is one of my favourite features. Additionally, you can rotate your smartphone a complete 360 degrees to view the locations of planes. ADSB is among the best flight tracking apps for Android currently available, taking these important aspects into consideration.
5. FlightView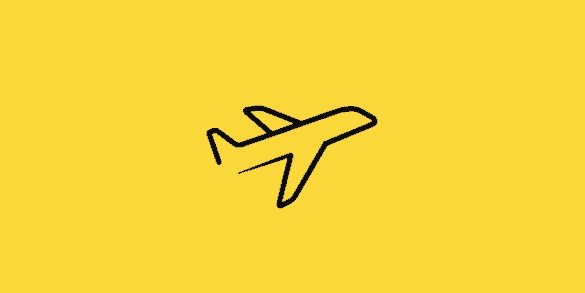 The simplest and most practical way to receive real-time flight status information on your Android device is through FlightView. It offers the most recent radar weather as well as the flight path on a map. Flights in the My Trips area have push alerts available for their flight status. Additionally, it offers driving directions to the airport through the integration of Google Maps. Even up to 350 days in advance, you can search for and save flights. There are both free and premium versions available. You can get by with the free version of this flight tracker app, but if you want calendar integration without advertisements, you'll need to upgrade to the premium version.
6. App In The Air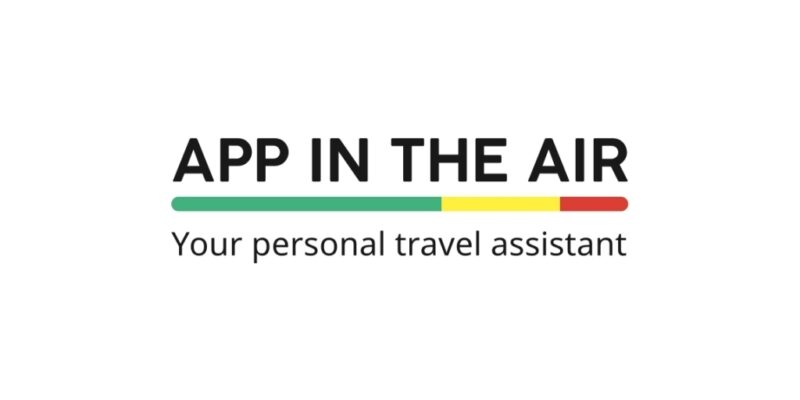 A flight tracker app, "App in the Air" is more than that. Keeping track of flight information and getting flight suggestions with this practical app might help you save even more money. You can immediately book your flight if you find that the personalised recommendations are suitable for your requirements. App in the Air keeps things simple when it comes to flight tracking. It offers prompt alerts regarding any changes to the flight status, allowing you to deal with last-minute changes more calmly. Finding better places and tracking track of loyalty points with all the major airlines and hotels are two features of this app. Not to mention the ability to backup flight data, such as duration, distance, and cities. To import information about your flights and accommodations, connect your email to App in the Air. Additionally, it enables you to sync Tripit with your vacation itinerary. The flight tracker is free, but to access features like real-time flight information and automatic check-in, you must upgrade to the premium edition ($29.99/year).
7. Planes Live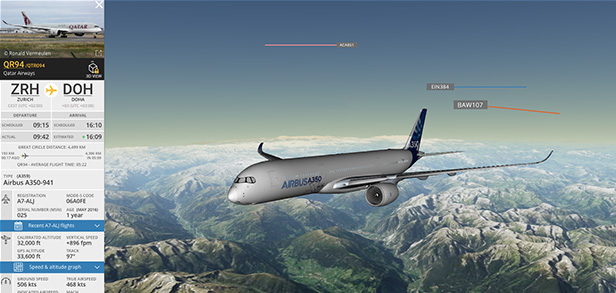 An expert flight tracker app is called Planes Live. Whether you want to examine a detailed flight schedule, keep track of your flight's status, or get a tonne of information about flights, the app has you covered in the majority of situations. You can also use the app to check whether local weather data can assist you in making advance plans. You can bookmark your preferred airports and locations under the "My Places" option to make flight tracking simple. It has a useful feature that includes you find nearby planes. Of course, as a fan of aviation, you'd want to learn aeroplane models and discover additional information about a particular flight.
8. Plane Finder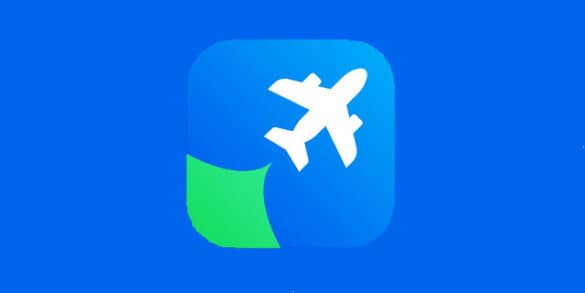 Whenever you need information about flights or planes, utilise this fantastic flight tracking app. One of the best flight tracker apps for Android and iOS is called Plane Finder since it provides every flight detail. You can even check for the data of a plane that has already passed over your head. With the help of your smartphone's camera, this free flight tracker app uses augmented reality to locate the flight. In addition, the app aids you in comprehending every aspect of the flight, making it a great choice for a fan. Despite being on our list of the best free flight tracking apps for iOS, this app is unfortunately not free. The premium plan must be purchased for $29.99.
Conclusion:
For every flight-related query, you don't necessarily need to check the airline's website or the airport administration. Any of the aforementioned flight tracker apps can help you effortlessly find every piece of detail about the flight. The entire app provides precise information with an intuitive user interface. Depending on your requirements and budget, you can choose any of the top flight tracking apps. We hope that this article will be useful to you in your hunt for the top flight tracker app for iOS and Android. Please post any comments or inquiries you may have about this article below.