Cloud storage is an essential thing to backup and securely saves all your data. It will support you to retrieve important data when your device gets broken or lost. Best cloud storage will help you to backup all the data, including pictures, videos, documents, app data, and much more. If you primarily use Mac, the following cloud services will support you back up and store all the data online.
5 Best Cloud Backup for Mac 2023

Following are the dedicated and well-customized online cloud backup apps for your Mac. All these services are very encrypted, so there is no chance for data leaks.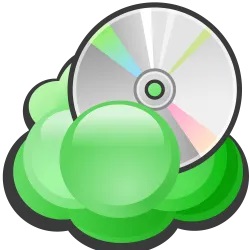 Cloudberry Backup is a versatile and flexible cloud backup software well supported on all Mac devices. It is equipped with a modern interface that enables easy navigation. It offers two storage destinations, one for local files and another one for online. Usually, the security encryption of Cloudberry is uncrackable, so you never worry about data leaks. Moreover, it allows you to track the activities and view them directly from a control pane whenever you want. It is a flexible cloud backup program for Mac where you can back up the data manually or automatically.
CloudBerry Backup is incorporated with a bundle of subscription plans to purchase. All the projects are subjected to a one-time fee ranging between $49.99 to $229.99. Additionally, it offers 200GB of storage for free.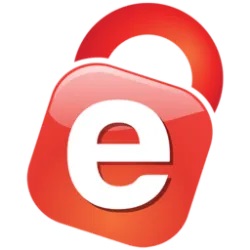 iDrive is the most powerful cloud backup tool equipped with a user-friendly interface. It hosts all the important stuff and advanced backup features that are compatible with Mac devices. It primarily focused on user privacy, and all your data are secured with 256-bit AES encryption. Additionally, it is built-in with many customization options like scheduling auto backups, easy file sharing, unlimited access, and many more. iDrive is also supported by other major operating systems like Android, iOS, and Windows. iDrive provides complete access to backed-up files and also updates the changes made to the stored file in real-time. You can access this service on many devices without limitations.
In addition to personal data back up, you can also use it for business purposes. iDrive offers three sets of cloud backup plans. The basic version offers only 5 GB of cloud storage without any registration. You can choose the subscription plans based on your preference, 5 TB storage at $52.12 and 10 TB storage at $74.62.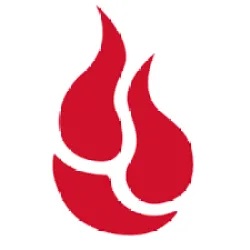 Backblaze is the simple and convenient cloud storage utility to backup your Mac data and information. It is one of the leading computer cloud backup software. With the Backblaze on Mac, you will be able to back up an unlimited amount of data regardless of size. Additionally, it let you save the data from several online servers for further access. This software will works on all user devices, including mobile and computers. You can view and edit the saved files on any of your devices. The changes will be reflected on all other Baackblaze active devices in real-time. Moreover, it has built-in multi-layered standard encryption, so the files will be kept secure and private.
Backblaze is absolutely a flexible cloud backup software enabled with automatic backup configuration. Comparatively, it is available at a low cost along with 15 days of free trial access. Backblaze subscription is available in three phases: month ($6), year ($60), and two years ($110).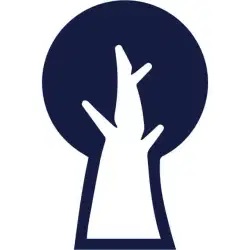 SpiderOak ONE is a well-secured Mac Cloud storage app provided with fast performance. It is built-in with all necessities to keep your data safe, even it will not read your data. This program is designed with pretty intuitive to backup, manage and restore data from its server. Moreover, it let you share the backed-up data directly with others easily. It doesn't search for all the folders and files to sync. It will back up the files, and the data only stored in the selected folder.
A reliable and secured backup tool to sync your data across all of your devices and track your activities anytime you want. SpiderOak ONE has four premium plans at an affordable cost.
150 GB storage

 – $6/month or $69/year

400 GB storage

 – $11/month or $115/year

2 TB storage

 – $14/month or $149/year

150 GB storage

 – $6/month or $320/year.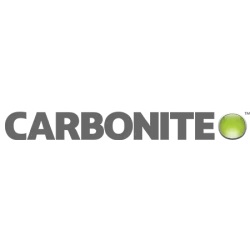 Carbonite is the most popular cloud backup service provider to come with a lot of features. It offers massive cloud storage space to back up your Mac data without any limit. Backup might not be a big deal as the files and data up to 4GB are backed up automatically. It is a trouble-free program that is well supported by macOS devices. Carbonite lets you choose the automatic backup file formats and lets you schedule programs based on your convenience.
Moreover, it never consumes more data while uploading and restoring your files. Security is the key feature of Carbonite. Your files remain encrypted until they were manually removed. It also features private key functionality to set personal encryption protection to restrict third-party access.
Carbonite offers different premium plans to back up your device. Here you have an option to back up one device or many. You can back up many devices by paying more money. The payment will vary depending on the number of devices you are going to back up.
Basic Plan

 – 1 Year: $71.99, 2Year: 136.78, 3 years: $194.34.

Carbonite Safe Plus

 – 1 Year: $119.99, 2 Years: 212.78, 3 years: $302.37.

Carbonite Safe Prime

 – 1 Year: $149.99, 2 Years: 284.78, 3 years: $404.37.
Conclusion
These are the best online cloud storage apps for your Mac. With these services, the backup could be so much easier and very secured with other encryption levels. These cloud backup services feature unlimited storage with huge beneficial functionalities. In addition to built-in security, you can encrypt your data through a private encryption key.