Here, we've put together a list of the top barcode scanner apps for iOS and Android. Systems called barcode scanners read and convert barcode pictures into alphanumeric characters. After that, the scanner compares the barcode data to any matching information in the database. Typically, a product's barcode contains details like the information's price, expiration date, manufacturing date, and batch number.
What Is A Software System For Barcode Scanning?
Barcode Scanner Apps help businesses manage their inventory. 1D linear barcodes are scanned by conventional barcode scanners as a pattern of parallel lines and gaps (called quiet zones). The quiet information stops the barcode scanner from capturing extraneous data.
Types Of Barcodes
Despite having a character limit of 20–25, 1D barcodes have been and are still utilised to collect data. However, there are many different types of barcodes in use today.
How do barcodes function? It is easier to consider them as a highly developed method of transferring alphabetic and numeric character sequences. To learn more about the car and its owner, these characters can also be compared to the licence plate number of the car.
Barcodes come in a variety of sizes and quantities, making them useful for particular markets and industries. The development of barcode technology is ongoing. Barcodes can now be read without even using a barcode scanning device. Your smartphone can scan the majority of modern barcodes with a barcode scanner app.
Here are numerous current types of barcodes:
Code 39
Code 39, one of the first barcode types, is typically employed in the government, technology, and healthcare industries.
It can be any length or breadth and is a type of 1D alphanumeric code with 128 ASCII characters.
Code 128
The shipping and packing industries are the main users of this character set, which was derived from the 128 ASCII character set. Users can alter the barcode's length using a setting in it.
Standardized product codes (UPC)
The most common barcodes worldwide are probably Universal Product Codes. These are now found in almost every product after being designed largely to speed up the process of inventory tracking and receipt creation for grocery retailers.
(IAN/EAN) International/European Article Number
Similar to UPC, EAN is utilised by libraries, retailers, and educational institutions to keep track of books in the academic sector. Utilizing International Standard Book Numbers, EAN codes are created (ISBN)
PDF417
This linear 2D barcode can be seen on documents like ID cards and driver's licences due to its characteristics, such as the ability to encode numerous data sources in a single code. In addition to 2D barcodes like QR Codes and Data Matrix, this barcode can also be stretched further.
Matrix data
Due to the large quantity of data that can be stored in a small amount of area using its square-shaped codes, Data Matrix is one of the most common types of 2D barcodes. Data Matrix codes are therefore widely used in sectors like electronics and healthcare.
QR (Quick Response) Codes
Currently, QR Codes are the most widely used barcodes, and their use is expanding. On their smartphones, users may scan QR codes to access internet-based information like offers and online payments. A barcode scanning app can quickly inspect almost all QR codes. Although QR Codes are frequently utilised in product marketing and retail outlets, they are not as small as Data Matrix.
Barcode Scanner Apps' Features And Advantages
Barcode Scanner Apps are popular since they provide a wide variety of advantages for people. These are some features of barcode scanners:
Usability
One benefit of barcode scanner apps is how convenient they are. In the smartphone era, creating and reading barcodes merely requires downloading the right barcode scanning app.
Installation
Barcode scanner apps are simple to configure up and instal on all popular operating systems. Additionally, some of the best programmes are accessible through online stores like the Apple Store and Google Play Store.
Development of Barcodes
Users may create barcodes and QR codes for their products and read barcodes with the help of a few important barcode scanner apps.
8 Best Barcode Scanner Apps in a List
Some of the best barcoding apps on the market are listed below:
1. Lynkee Reader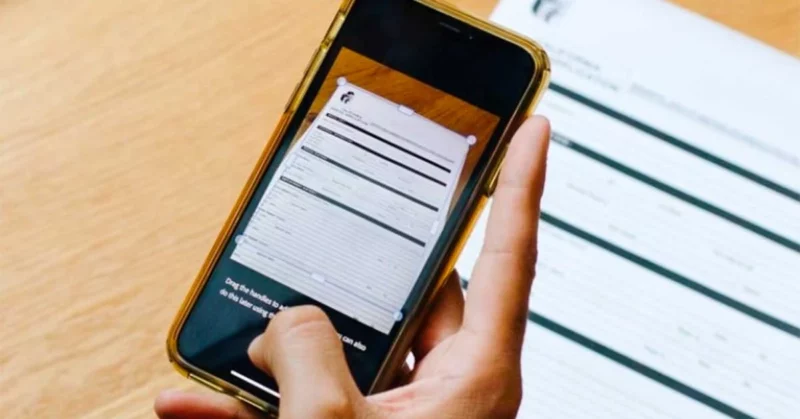 It is one of the top Android barcode scanner apps. A barcode scanner and barcoding app called Lynkee Reader was created with customers in mind, not with product managers or inventory controllers. A simple app to scan 1D and 2D barcodes, including Data Matrix barcodes, is the free barcode reader app.
It is simple to read a variety of codes using Lynkee Reader, including vCards, which are made to store contact information and keep track of previously scanned barcodes.
According to customer reviews, the Lynkee barcode reader app is quick and precise. The app occasionally appears to launch or scan incorrectly, according to some user reviews.
Key characteristics:
This free online QR code scanner offers a QR code creator.
Uses a camera, a website, or files to read barcodes.
Barcodes such as vCards, URL, Geolocation, Data Matrix, and Flashcode can be read.
Allows for the exchange and addition of product reviews.
It offers users the option to make their own Lynkee Reader profiles.
2. Scandit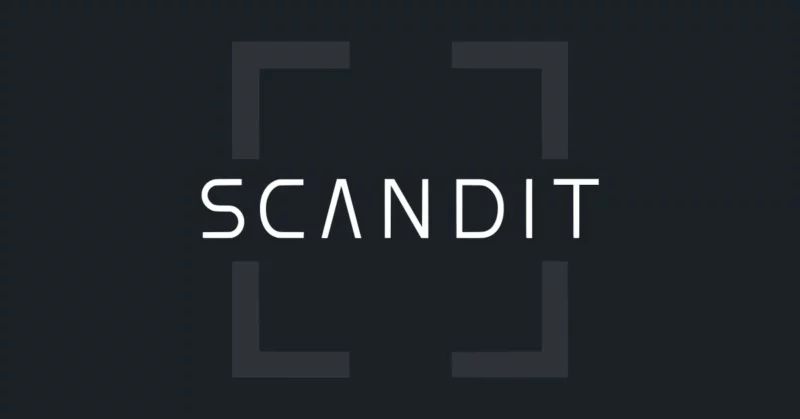 Scandit is next on our list of the most widely used barcode scanner apps. The Scanner app's QR code scanner is the greatest software development kit (SDK) for businesses to use to integrate barcode scanning into their systems. Smartphones and computers can be made into useful barcode scanning tools with the help of Scandit Barcode Scanner SDK. As a result, our smartphone barcode scanner can be used by both customers and businesses.
For programmers and app developers to create iOS and Android apps, an SDK is similar to an app development interface (API).
Additionally, this QR & Barcode Scanner APK for Android Download is not a typical, pre-built mobile app; rather, it offers all the tools required to create barcode scanning apps with the desired features. Additionally, this free barcode scanner app for inventory enables businesses to commission mobile apps for specific requirements like stock monitoring and inventory management.
Key characteristics:
Turn computers, tablets, smartphones (both iOS and Android), and other smart devices into barcode scanners.
Results from quick and accurate barcode scanning.
Efficient all-around scanning.
Support for a wide range of systems.
With no autofocus, this Android QR code scanner is compatible with virtual devices.
3. BeeTagg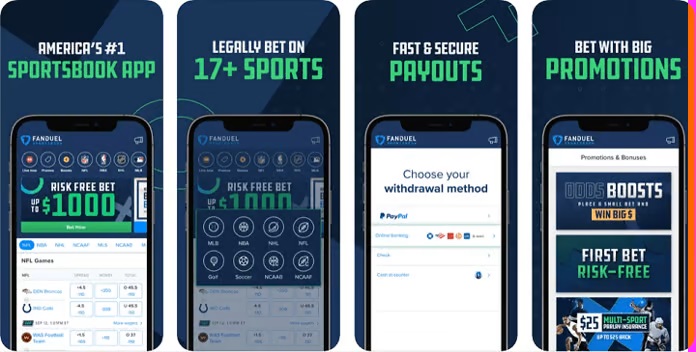 BeeTagg is a great option if you're seeking for the top free barcode scanner apps. Users can choose from a wide variety of apps that it offers, such as a mobile barcode and QR scanner app, a QR code generator app, a contact management app, a price and production monitoring app, and, most recently, an app for making unique and stylish QR codes. One of its best features is the fact that this top-rated free barcode scanner app is available for nothing.
The elegant and useful barcode solution is versatile in terms of functionality. The only problem with it is that it doesn't have many database functionalities. Additionally, you may copy data and barcodes into documents with this top-rated free barcode scanner app for Android.
Key characteristics:
It involves more than just launching a browser window.
Actions in context.
2D systems, such as Datamatrix, BeeTagg Codes, and QR Codes.
1D codes, such as UPC-A and EAN-13.
For information interchange, it generates your contact code.
Compared to most barcode scanner apps, it can extract more data from a single code.
VCard, Texts, SMS, emails, event planners, and more content types are supported.
4. QuickMark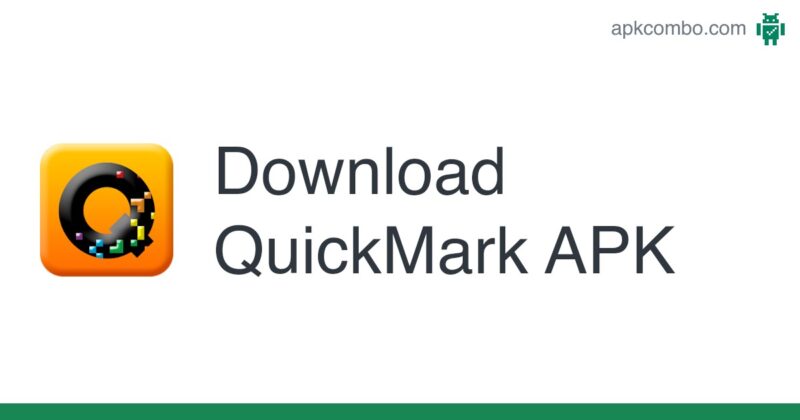 The finest barcode scanner apps to use in 2022 will be discussed. The best barcode scanner app for resellers is a barcode scanner app that enables users to scan and generate QR barcodes. This online barcode scanner works with all popular platforms and can read different barcode layers and formats. It is one of the best-equipped and most adaptable barcode apps because of its diversity.
By removing the burden of manually entering data such as serial numbers and inventory information, users may easily and quickly record data such as prices, dates, product names, batch numbers, manufacturing details, etc. Overall, consumers of the app are pleased with its functionality and features.
Key characteristics:
Ability to record images for simple access and data sharing.
Multiple barcode and QR code types can be scanned with the help of this Google barcode scanner online.
Compatible with a variety of platforms.
Simple to use, quick, and able to upload scanned data
5. BarCloud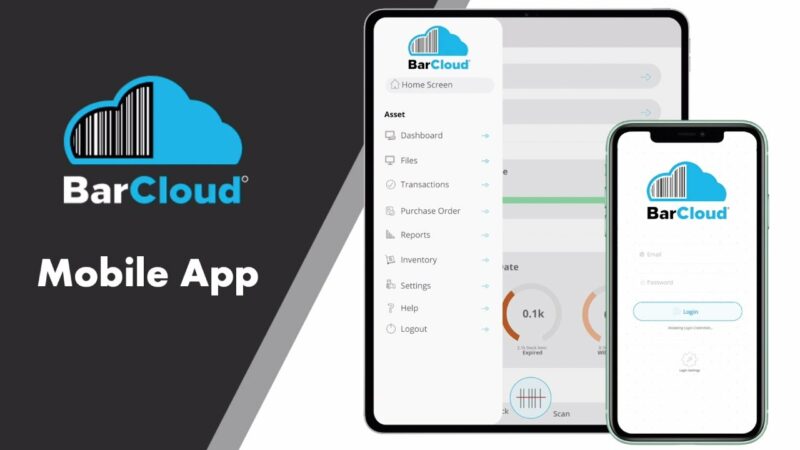 The BarCloud App is a full, cloud-based app created for business asset and inventory management that is compatible with all iOS & Android mobile devices as well as desktop internet browsers. If we're talking about the best barcode scanner apps for inventory. This barcode scanning app for prices offers automatic and recurring backups, data security, and remote access.
BarCloud offers a full range of functionality, including batch and serial number tracking, task and inventory management, and more. Additionally, the most current check-in and check-out functionality makes it simple to arrange and access inventory as needed. Excellent customer reviews are available for this product scanner and inventory management app across all platforms.
Key characteristics:
Option to manually enter data or scan.
Options for extensive data storage.
Excel and PDF formats are used for data export.
Tools for visual and optical analytics.
Tools for managing stock records.
Warning of low and expiring inventory as well as late stock.
6. EZ Office Inventory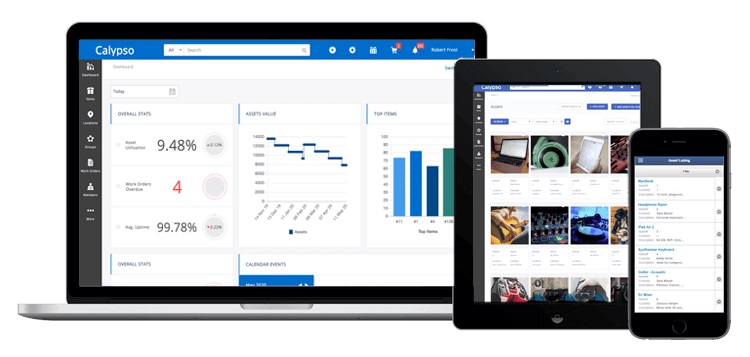 One of the best apps for scanning QR codes on iOS and Android is this one. EZ Office Inventory is another all-inclusive enterprise barcode scanning & inventory management solution on the list. For controlling, tracking, and preserving exact inventory data, this top barcode scanner for Android offers a free barcode scanning app.
Users can configure up its features, including data storage, analytical tools, etc., to work in tandem with other devices to provide a seamless experience. One of its most notable features is that it is simple to instal and can be linked with numerous corporate apps.
Key characteristics:
Scanning a member's ID.
Individual barcoding.
Bulk scanning in a hurry.
Locating, assigning, and managing alerts for assets in real time.
Delegated approach encourages active participation from interested officials.
7. ScanLife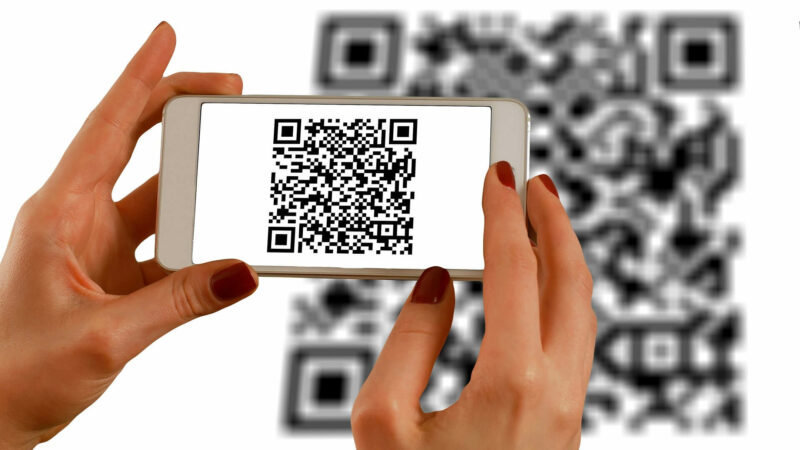 If we talk the well-known and top barcode scanner apps, ScanLife is a capable barcode scanner and inventory management app that puts the user first. Users can scan barcodes and QR codes on various products to access user information using the top barcode reader app for Android. All information, including components, nutritional data, production, and expiration date, is manageable.
For businesses who wish to use QR codes in their marketing efforts to educate and engage consumers, the ScanLife scanner app may be linked to bigger platforms. Its tools and features have received pleased reviews from users on all platforms.
Key characteristics:
Complete logging and recordkeeping of the products scanned, both online and offline.
Reminder emails.
With the aid of QR scanning, many useful insights into products can be discovered.
Option for sharing on social media sites built-in.
Business platform for improved online consumer engagement.
8. UpCode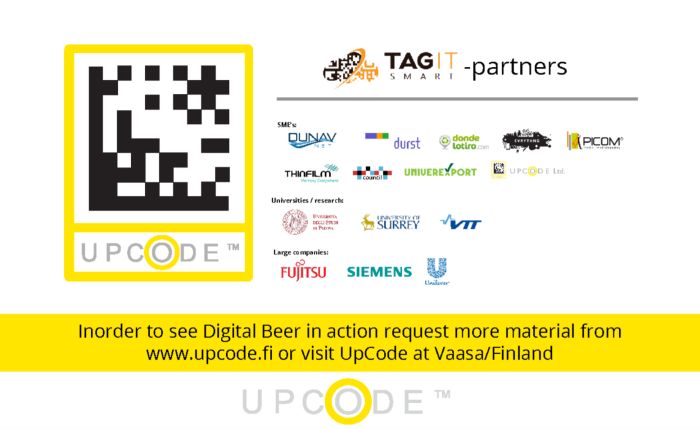 Are you looking for the best Barcode Scanner Apps for Free Inventory in 2022? You may get UpCode, a user-friendly barcode scanner and barcoding app, from the Apple Store and Google Playstore. The Data Matrix, QR Code, EAN 8 and 13 barcodes are all supported by this top barcode scanner app for inventory.
Additionally, it enables consumers to create optical barcodes for no added cost. Users of this app can quickly access data like images, audio, movies, documents, websites, and more by scanning any modern barcode format. Additionally, it offers an integrated sharing option that enables users to distribute their content to others.
The QR & Barcode Scanner is also more well-liked on Google Play, where its many features and cost-free status make it one of the most well-liked apps.
Key characteristics:
It offers users the option to make optical barcodes.
scanners for 1D, 2D, and Bidi barcodes.
The QR, Data Matrix, 1D Ean 8 & 13 barcodes are all compatible with this Google barcode scanner.
It allows for quick access to webpages, media, and other resources.
Conclusion
Small and large businesses may be able to give the essential scanning and inventory tracking solutions from the list of the top barcode scanner apps above. They make access easier wherever and whenever it is required, as well as making barcode scanning easier. Manufacturers, distributors, retailers, and consumers will all benefit from these barcode scanner apps' information to read, record, and save product data. These apps can therefore make it easier to manage and improve an organization's inventory operations.